Free
Daily Core Workout
Exercise Tutorial
Coaches Notes
Power Monkey Weekly Videos

1200+ Movement Video Library

Assessment Based Training
Access to all 365 Programs
Access to Skill Development Programs
Access to Volume Based Programs
Access to Monkey Method (GPP) Programs
Premium
Daily Core Workout
Exercise Tutorial
Coaches Notes
Power Monkey Weekly Videos

1200+ Movement Video Library

Assessment Based Training

Access to all 365 Programs

Access to Skill Development Programs

Access to Volume Based Programs

Access to Monkey Method (GPP) Programs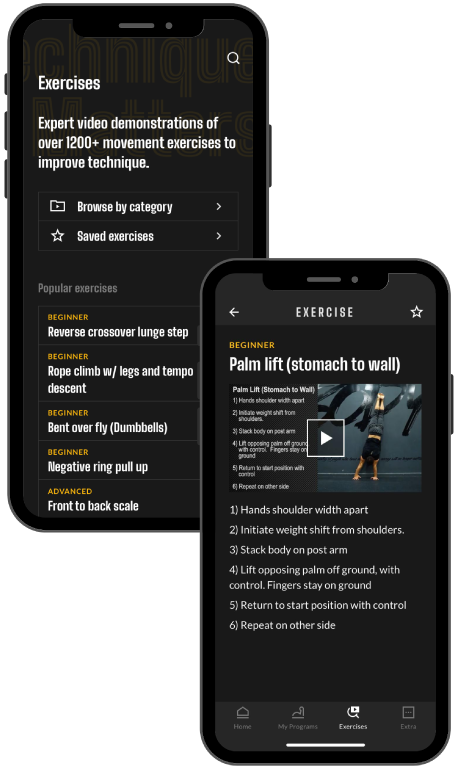 These guys have it figured out! The progressions, periodization, and instructional videos have made gymnastics work fun and I'm definitely seeing results.

I got my first bar muscle up and the other programs are the perfect supplement to my jiu jitsu and Olympic lifting.

When it comes to CrossFit and gymnastics, there's a lot of template programming options floating around out there, but nothing as comprehensive and efficient as this one! Highly recommend it!

Proper Technique keeps injuries down, while helping me get stronger and learn new skills. Power Monkey Fitness is the best there is.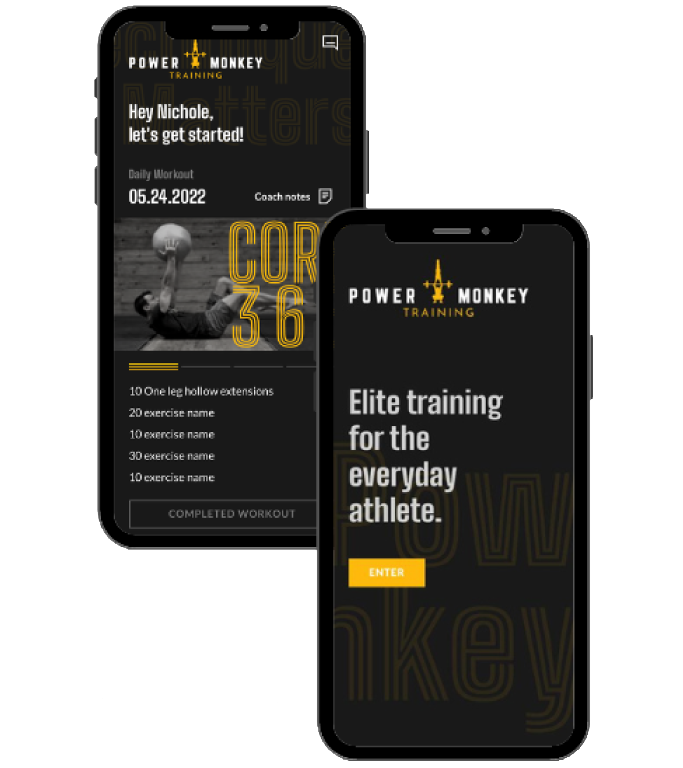 WHAT IS POWER MONKEY TRAINING?
A MOVEMENT EDUCATION APP designed by elite level coaches who have spent years building programs that everyone can learn from and develop their skills no matter what their goals are. We provide assessment-based program that promotes good technique and longevity in movements.
Maybe you dream of doing your first pull-up, or you've been competing for a long time and want to address the imbalances in your training.
Power Monkey Training will help you build the strength and stability you need to reach those goals.
OVER 20 TRAINING PROGRAMS

IN THE PALM OF YOUR HAND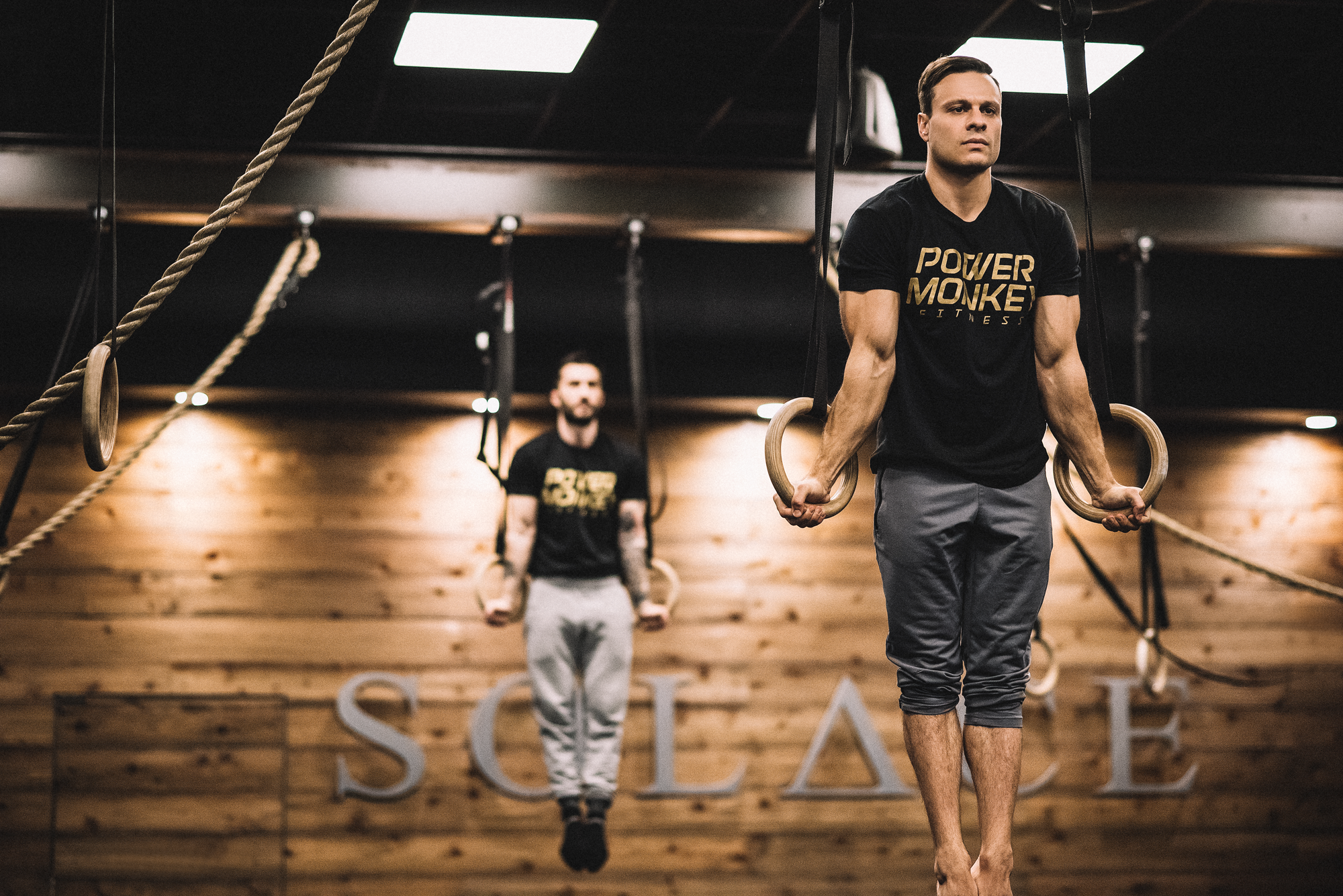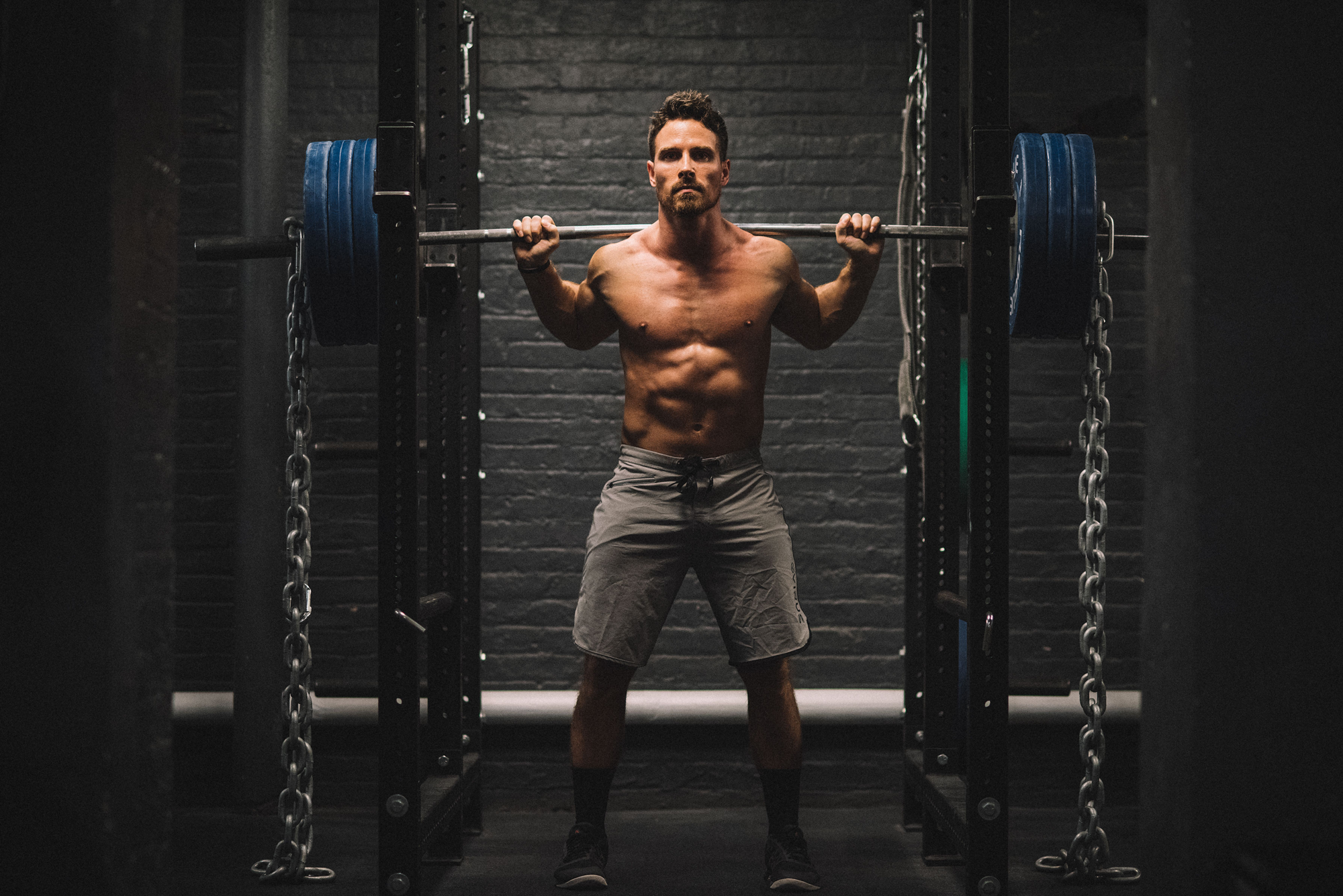 MEET YOUR COACHES
DAVE DURANTE
GYMNSATICS
NCAA All-American at Stanford University
Multiple x US NAtional Champion
Multiple x World Team Member
2008 Olympic Team Member
Co-Owner of Power Monkey Fitness
MEET YOUR COACHES
MIKE CERBUS
WEIGHTLIFTING
American Open Champion
Pan Am & Olympic Qualification Teams
5-time National Medalist
MEET YOUR COACHES
COLIN GERAGHTY
GYMNASTICS
Director of Programming, Power Monkey Fitness
Played D1 Basketball UNC Charlotte
12 years+ Gymnastics coaching & movement expertise
Technique Matters. Join Now.
FREQUENTLY ASKED QUESTIONS
Comprehensive fitness programming for athletes of every level. The App provides a personalized experience–with a strength assessment determining the level and a mobility assessment determining the mobility/stability components.
Exercise tutorials, extensive coaches notes, and an extensive video database library. There are four different training tracks: SKILL - Assessment based program specific to your needs VOLUME - for the competitive athletes looking to build volume around a specific skill MONKEY METHOD - The complete gymnastics program that incorporates facets of bar, ring, handstand, core and mobility work into an accessible weekly plan 365 - Designed to give athletes an introductory approach through 5-10minutes of daily training sessions to foundational movements
Manage your subscription by going to https://powermonkey.web.app/ or clicking "manage subscription" at the top of this landing page. Use the same login credentials from when your subscription was initially created.
Download today and get 30 Days Unlimited Access. After the first month, programs are $24.99/month ($249/year) for full access.
It depends on the plan. The majority of the plans can be done in conjunction with other training. Many athletes have paired different skill plans together. Contact us for advice on mixing plans together.
SKILL: 30min-60min (2-3x per week), 12 week cycles VOLUME: 30-60min (2x per week), 8 week cycle MONKEY METHOD: 45-60min (Beg/int 3x week, Adv 6x week- 3x are optional) 365: 5-15min (daily), 1 year cycle
The Exercise Library will ALWAYS be free!
You can cancel at any time and manage your subscription directly in the app. Simply open the app, select "More" on the bottom right of your screen, click "Profile", and then select your Premium Plan subscription.

Please note: vou will have access to our programs and workouts until your current billing cycle ends. Once you have canceled the Power Monkey Training app subscription, you will no longer have access to the programs, completed workouts or notes. You will retain access to Core365 daily workouts and the Power Monkey Training Movement Library.