NEW DATES RELEASED EVERY MONTH!
2024
POWER MONKEY COURSES
A FITNESS EXPERIENCE FOR EVERYONE.
During our Power Monkey Courses, you'll spend the weekend learning from some of the world's most elite athletes turned educators. You'll build your technique and skills, and have a ton of fun.
We build our courses for beginner athletes, experienced athletes, coaches, gym owners, and others who want to learn, challenge themselves, and connect with other people who are passionate about fitness.
Come be a part of the Power Monkey Family!
WHO ATTENDS OUR POWER MONKEY COURSES?
FITNESS ENTHUSIASTS
We are all here to learn from each other. That's what makes our Power Monkey Courses so fun! We break down high level movements into easy to understand drills to help you reach goals you never thought possible and keep you healthy in your movement patterns so you are working out for years to come!
ELITE ATHLETES
We focus on teaching you the importance of training for a standard of MOVEMENT.

Why? Because those standards never change, even when competition standards do. Learn the points of performance that will keep you performing at a higher level.
COACHES & OWNERS
Coaches and Gym Owners not only expand their personal knowledge of movement patterns but also benefit from learning the best cues and drills to help your community of athletes in their own spaces. Plus you have the added advantage of networking with other coaches and owners to exchange ideas and best practices throughout the weekend!
The Why
After traveling the world for the past five years, teaching seminars and camps to athletes and owners of all levels, we've learned that what is missing for most people is the critical step of building better movement patterns through more stability and mobility-specific drills.

The drills and exercises in our courses are inspired by what we assign to our athletes. They're also the exercises we use in our training.
Our Power Monkey Courses is a collaboration and accumulation of more than 50 years of sport-specific training adapted to a population that has expressed a need for PROGRESSIVE and VALIDATED movement methods.
KETTLEBELLS
This course is a complete, action-packed, training-intensive experience suitable for coaches and athletes. The curriculum will accelerate your ability to learn, apply and master essential kettlebell skills and drills. Participants will gain insights that add understanding and variance to their CrossFit® training. By attending this course, you will learn to move more efficiently, effectively, and purposefully, resulting in better power output, endurance, and overall performance. Upon completion of this course, participants will be able to:
Improve their own and others' performance through better biomechanics
Quickly assess and correct common errors
Perform a systematic progression of exercises with a single kettlebell: swings, cleans, push presses, snatches
Perform a systematic progression of exercises with two kettlebells: swings, cleans, push presses, thrusters, snatches, and the long cycle (clean and jerk)
Increase endurance through movement-specific breathing cycles
Understand and apply key elements of the Turkish Get-Up
Long Cycle: Clean & Jerk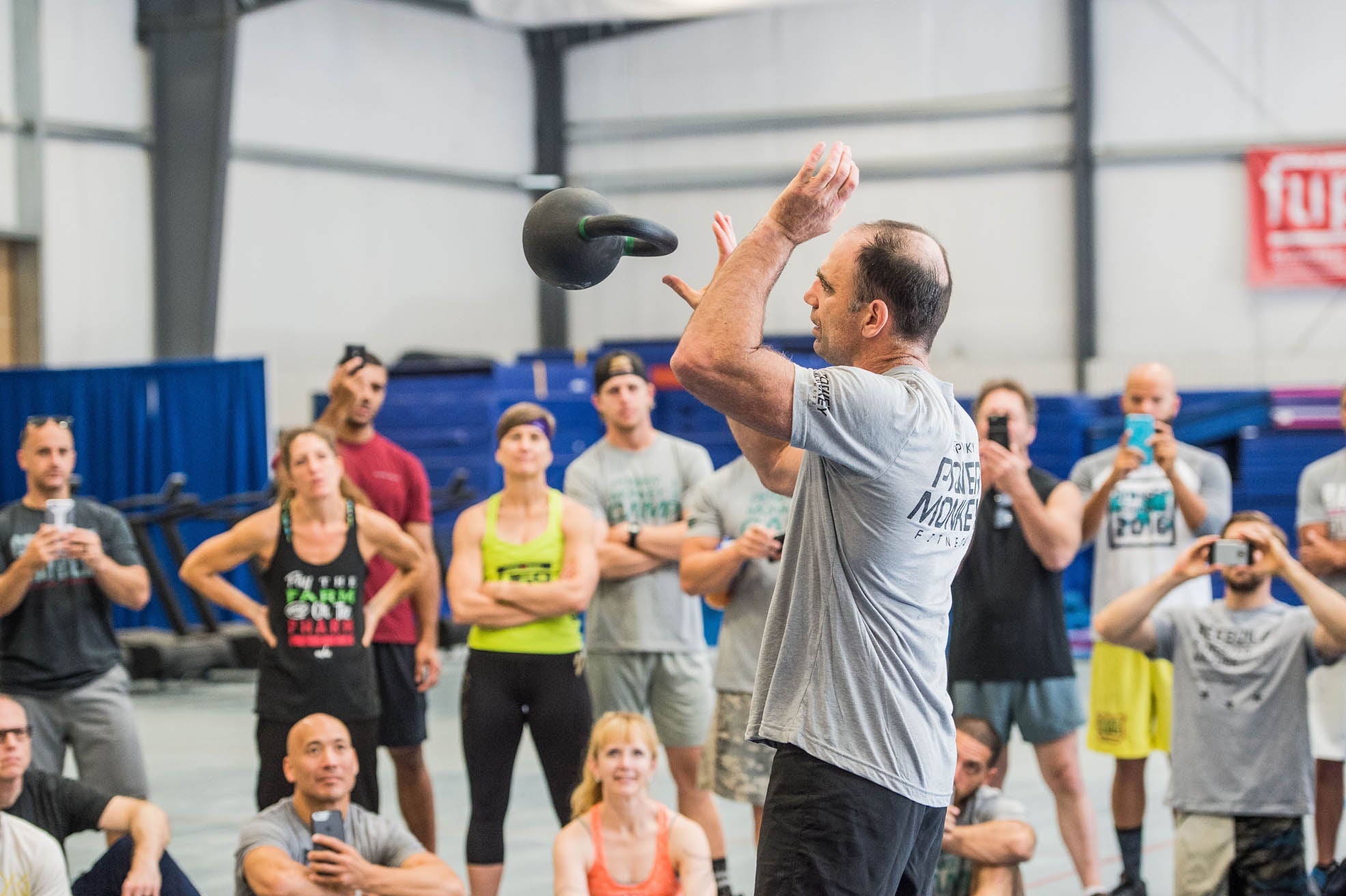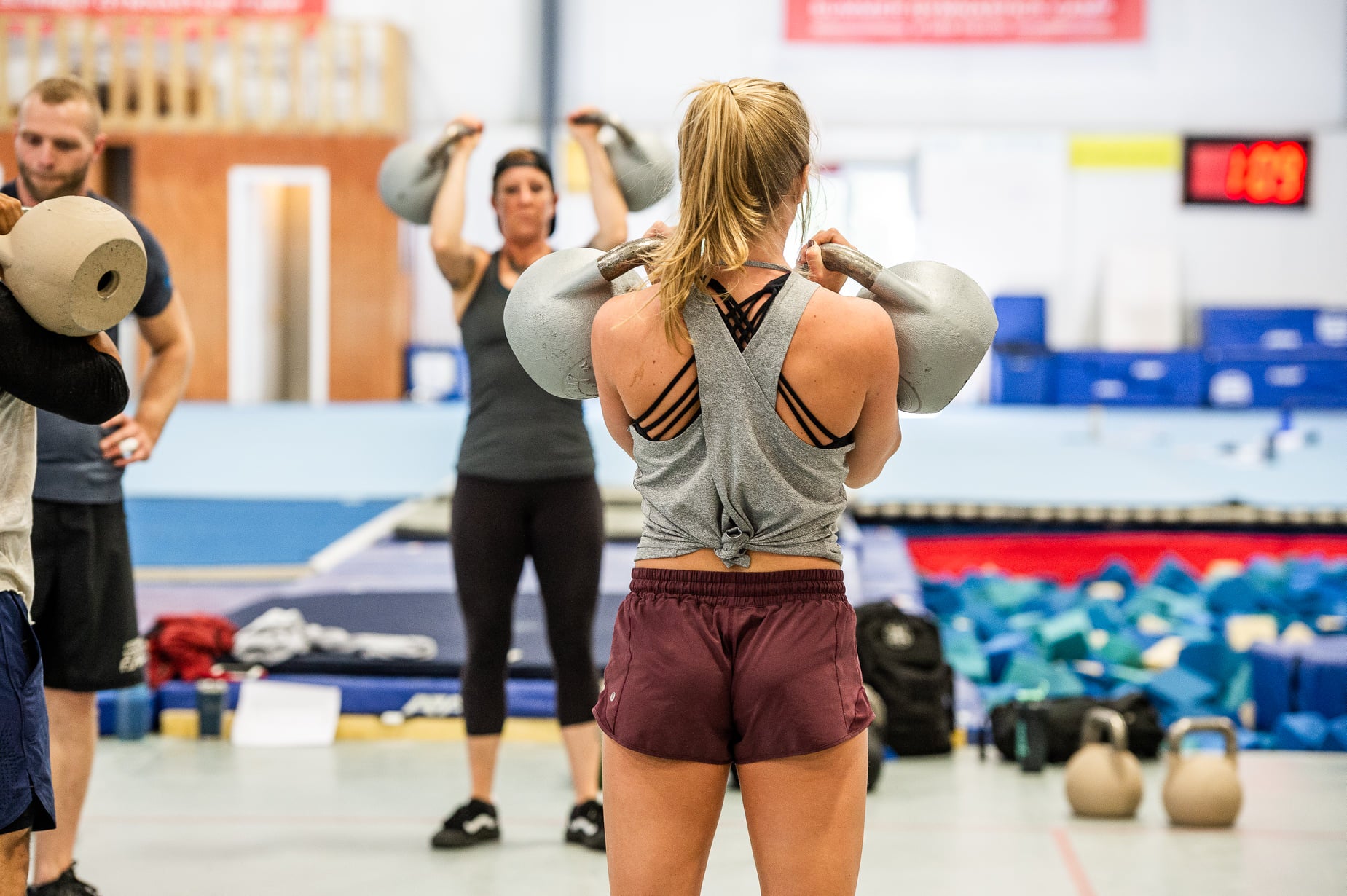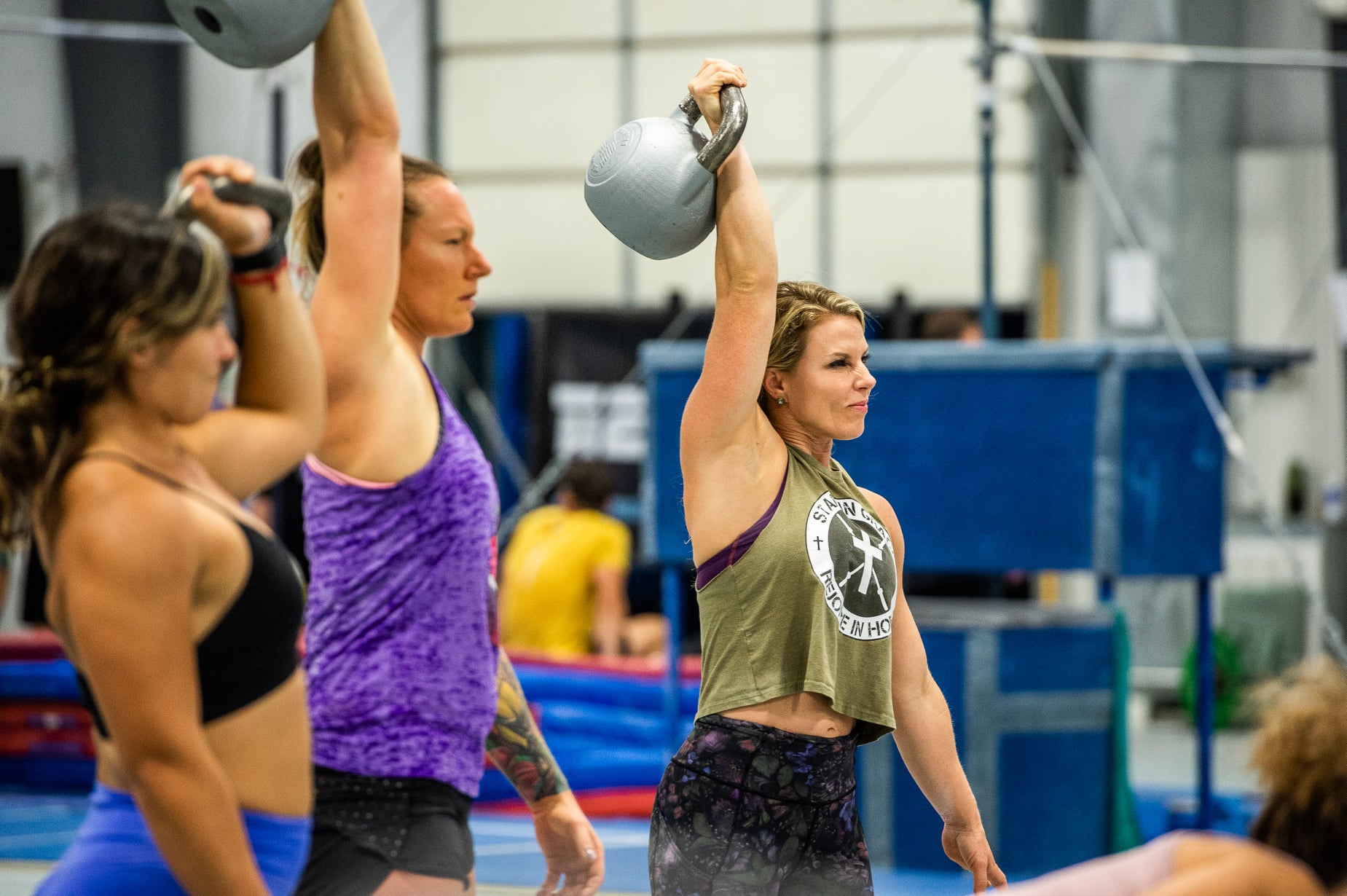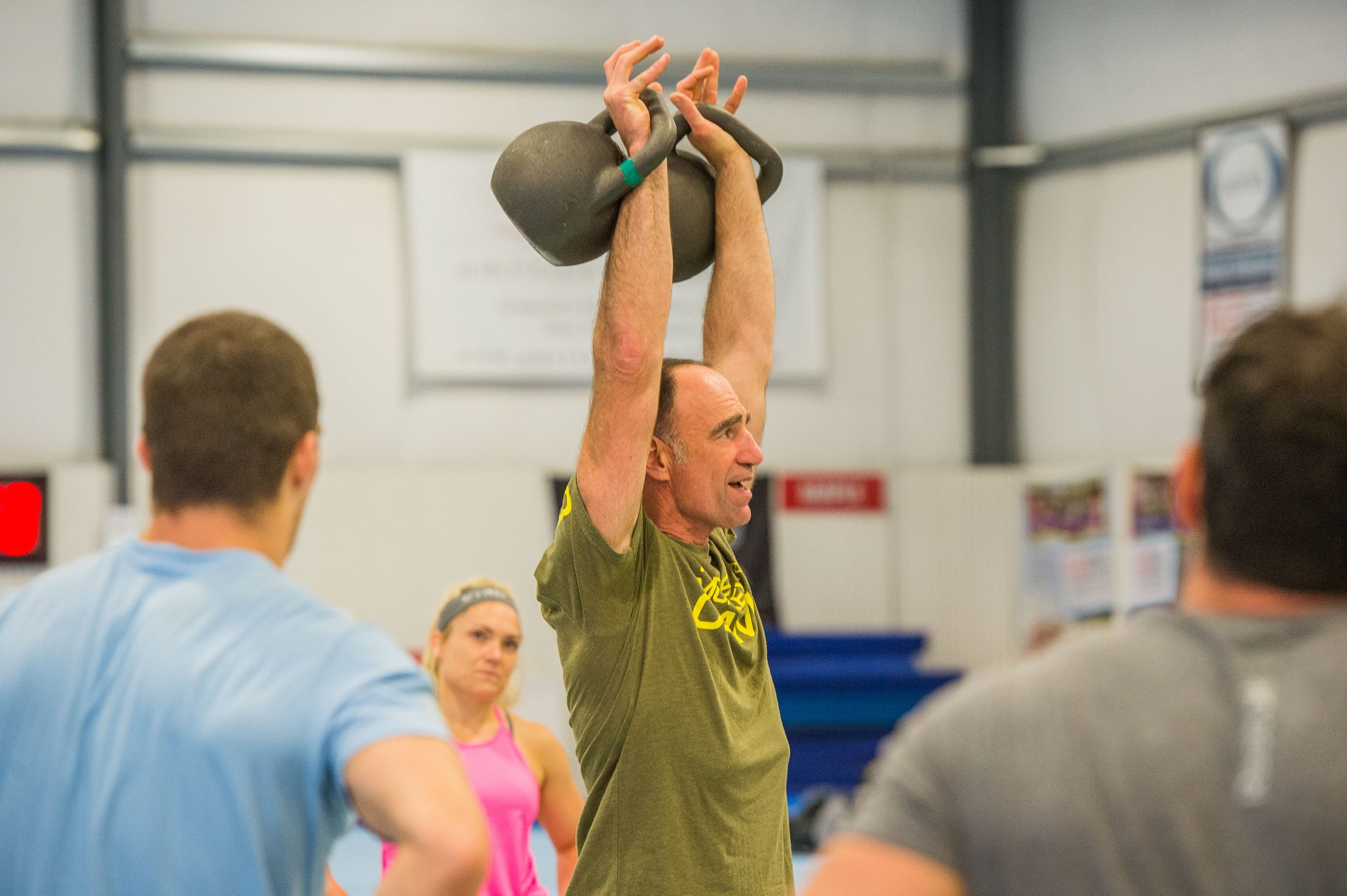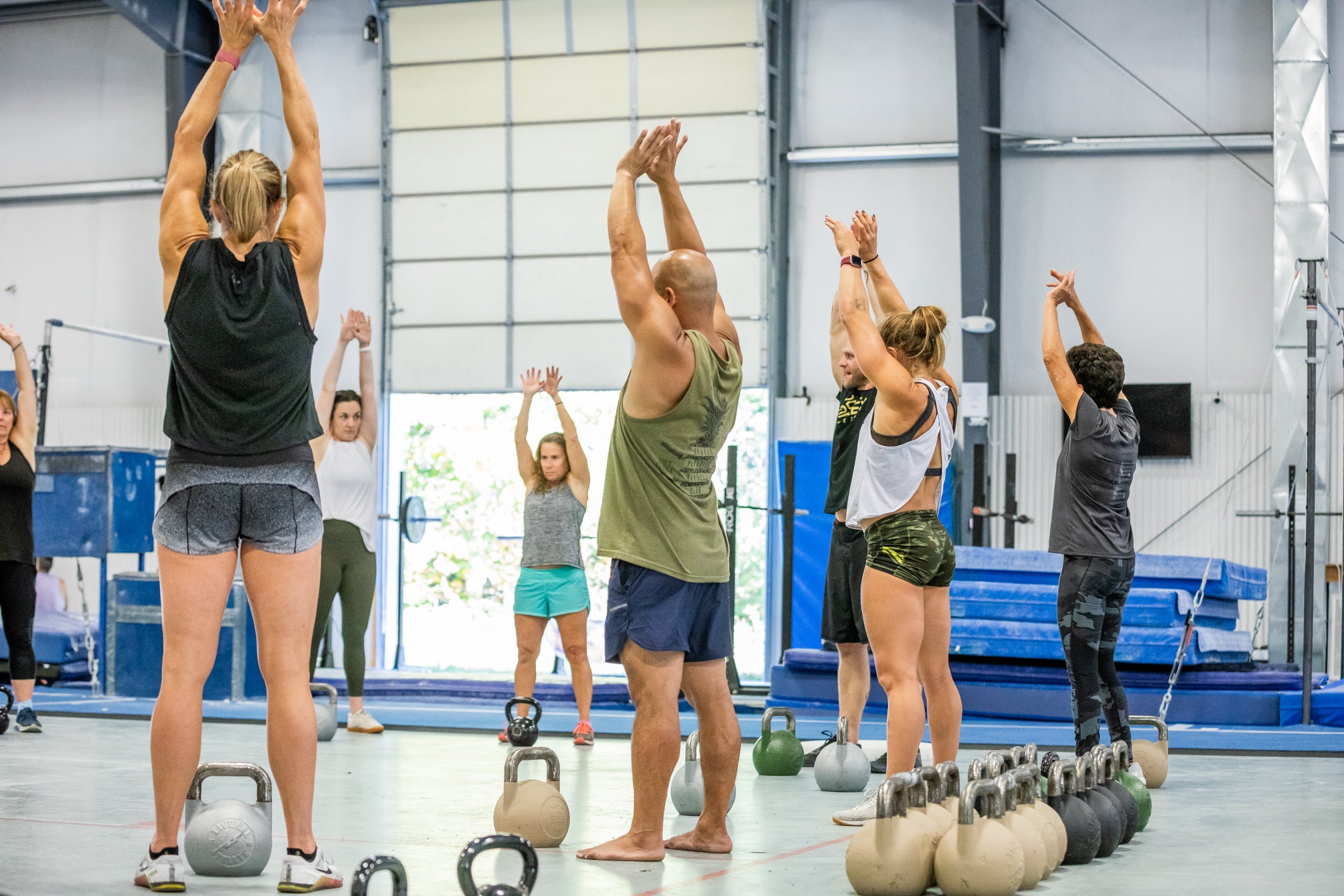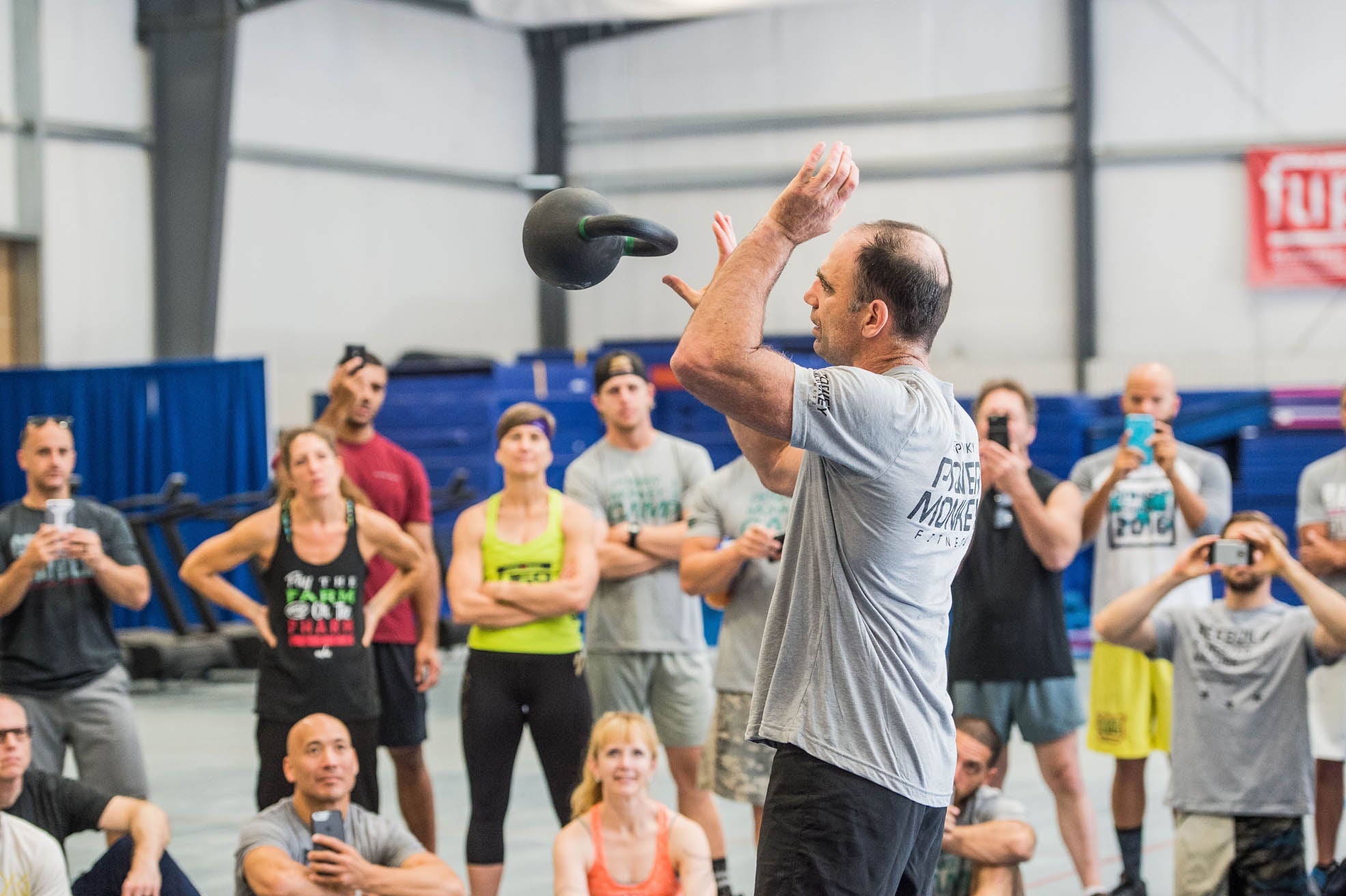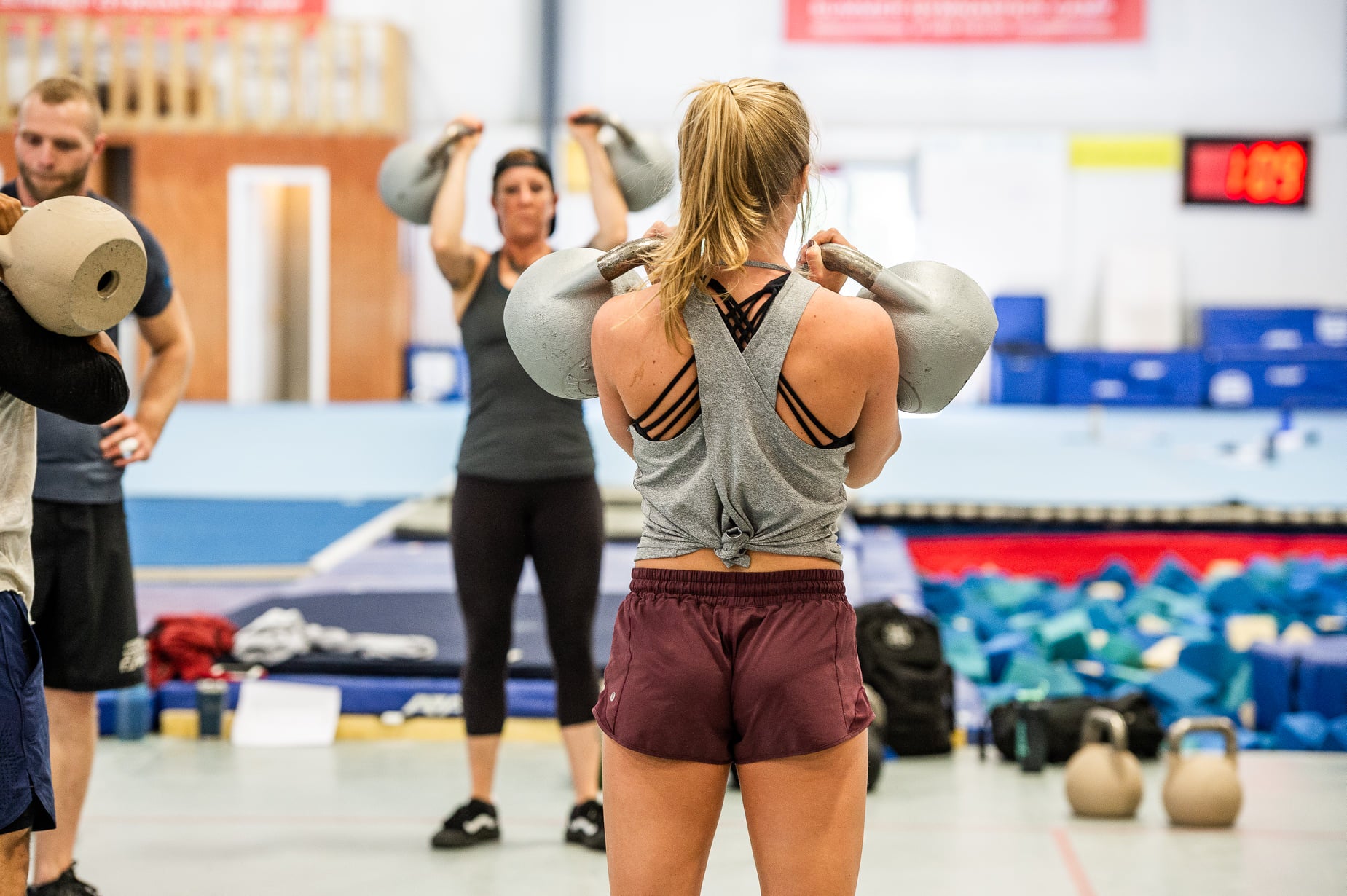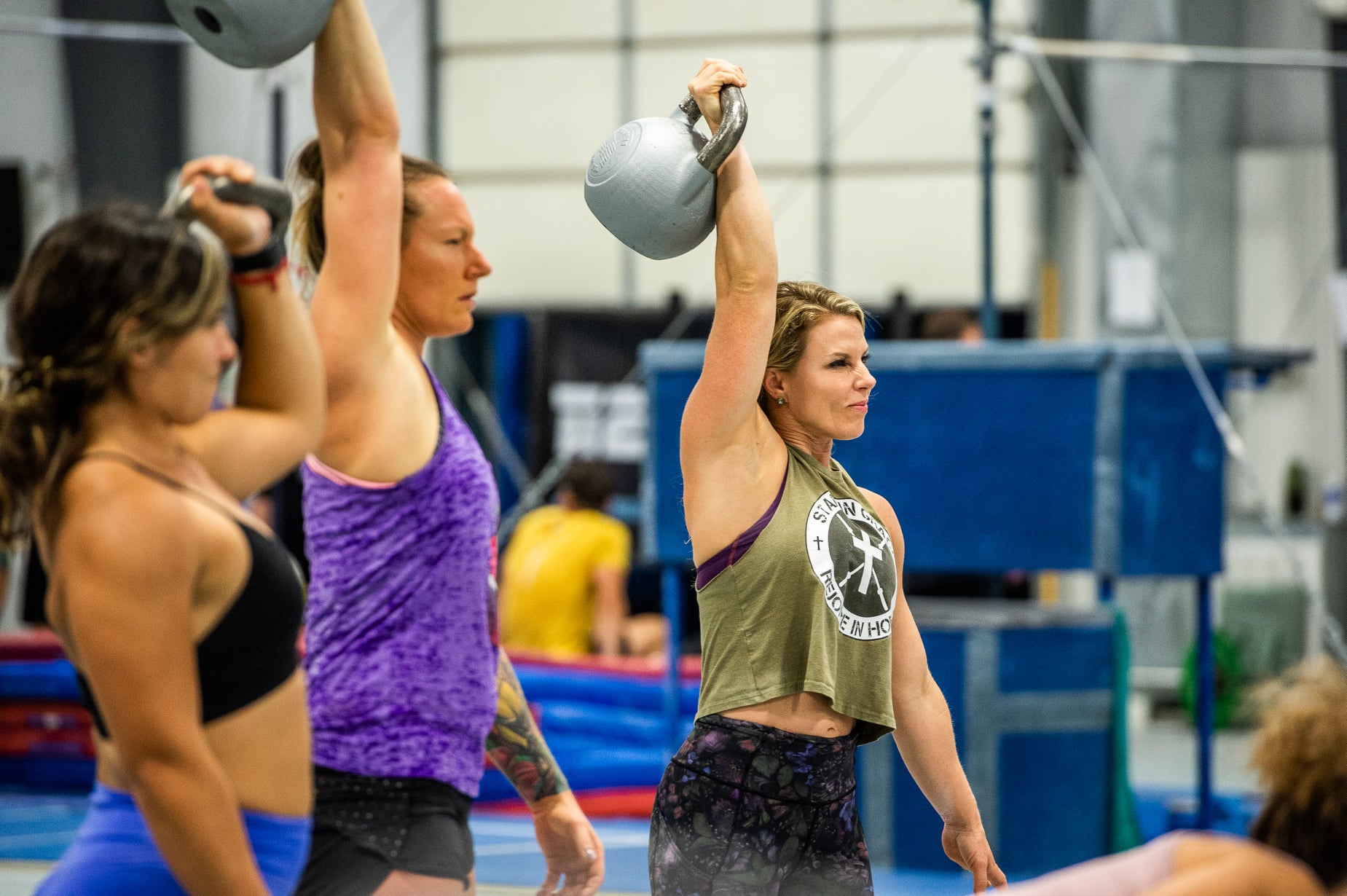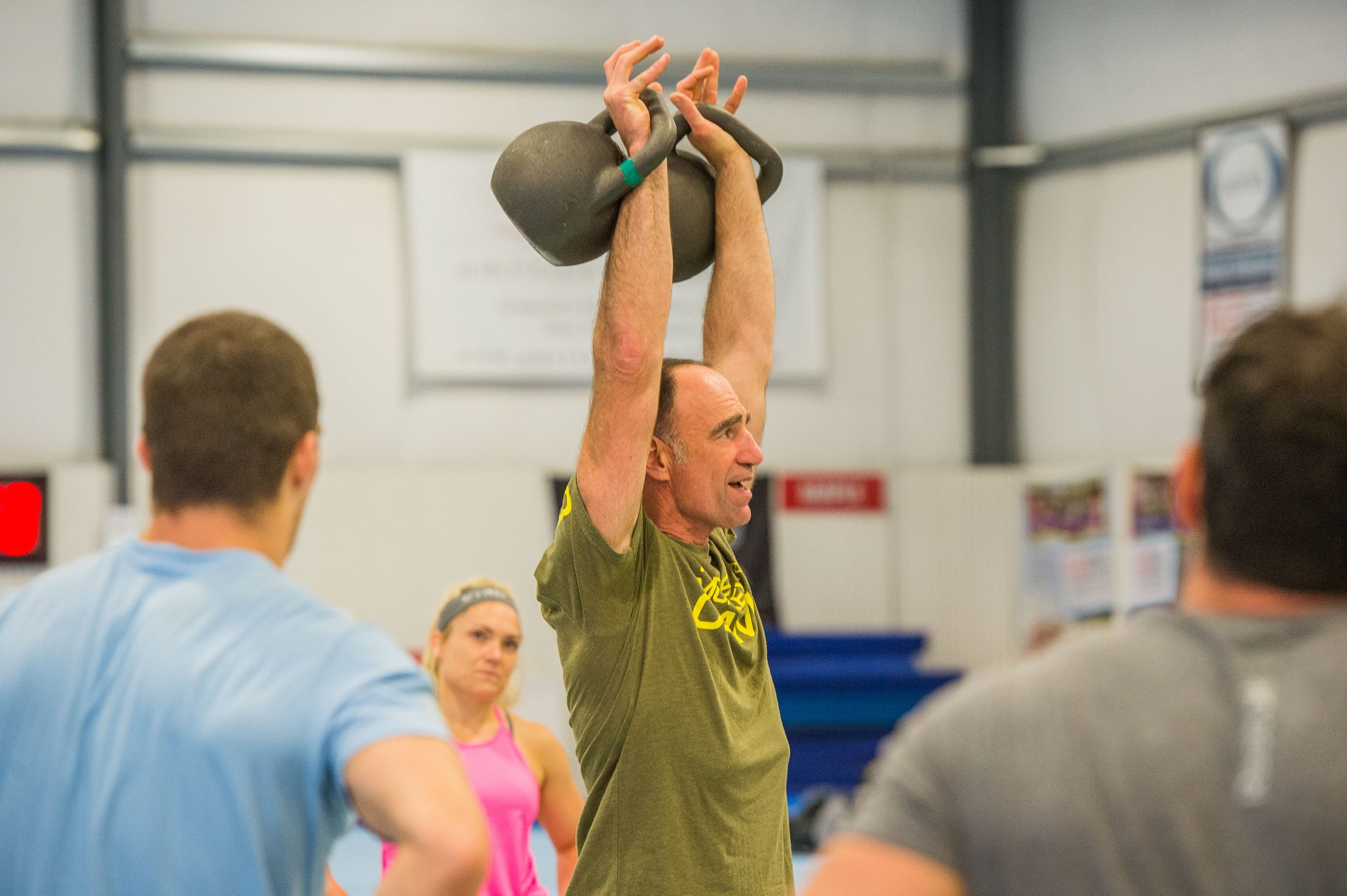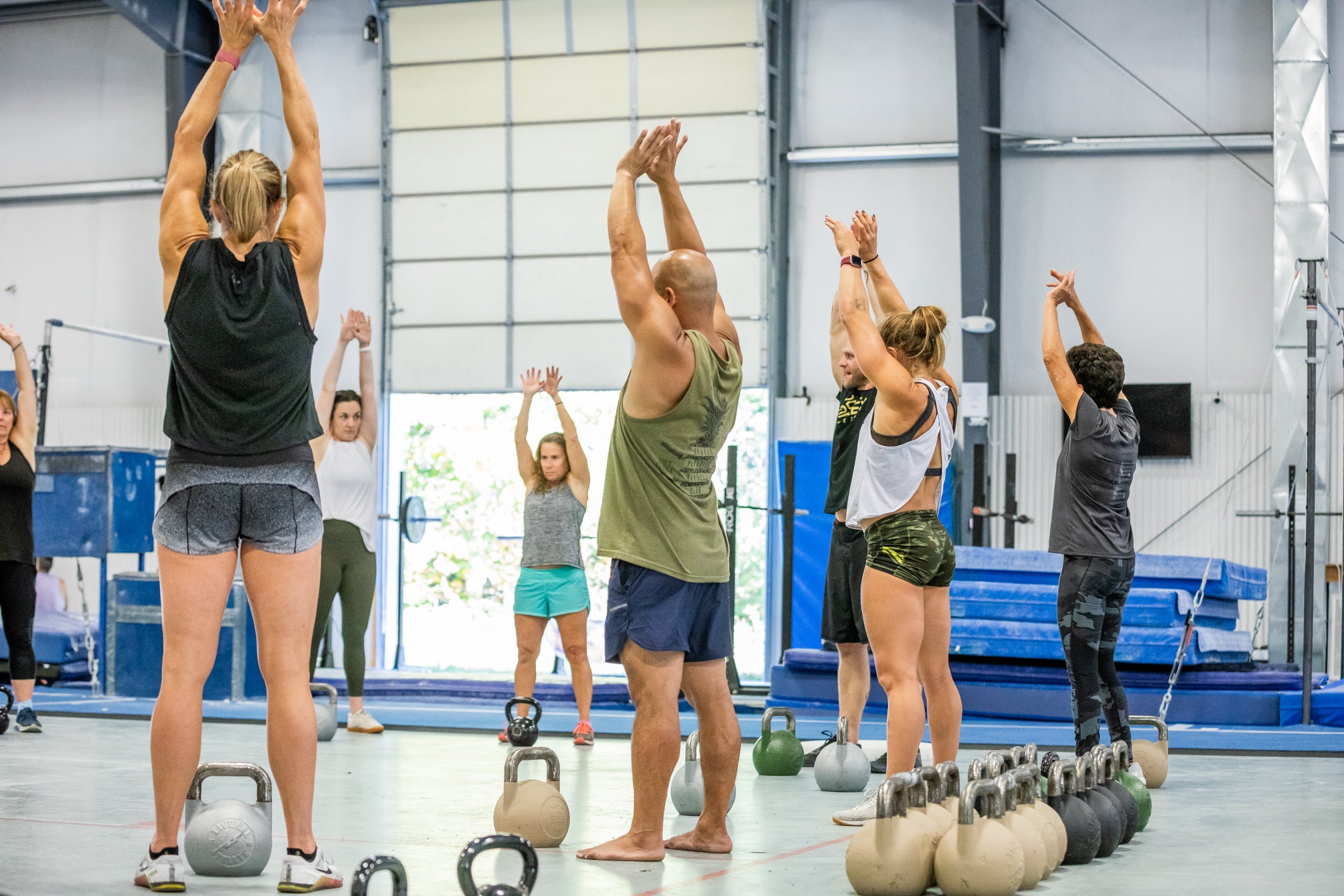 MEET YOUR COACHES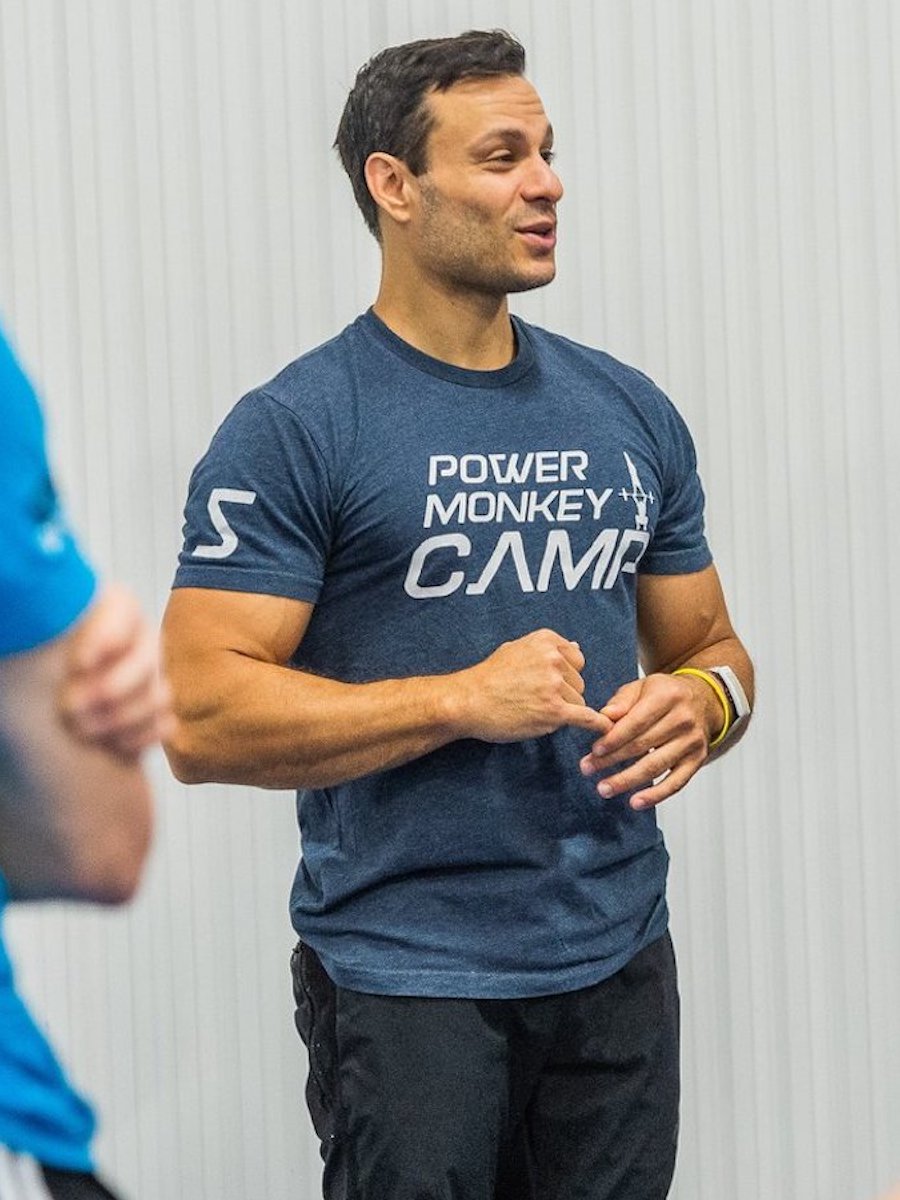 DAVE DURANTE,
GYMNASTICS
NCAA All-American at Stanford University
Multiple x US National Champion
Multiple x World Team Member
2008 Olympic Team Member
Co-Owner of Power Monkey Fitness
@davedurante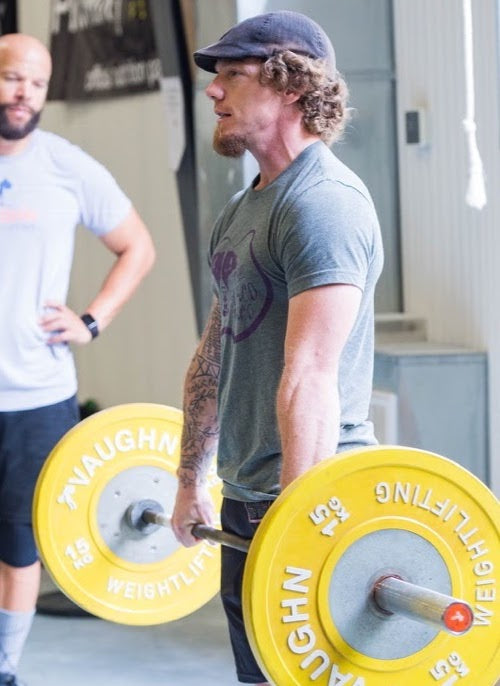 CHAD VAUGHN,
WEIGHTLIFTING
2 Time Olympian
9 Time National Champion
American Record Holder
Creator, Barbell Mobility
@olychad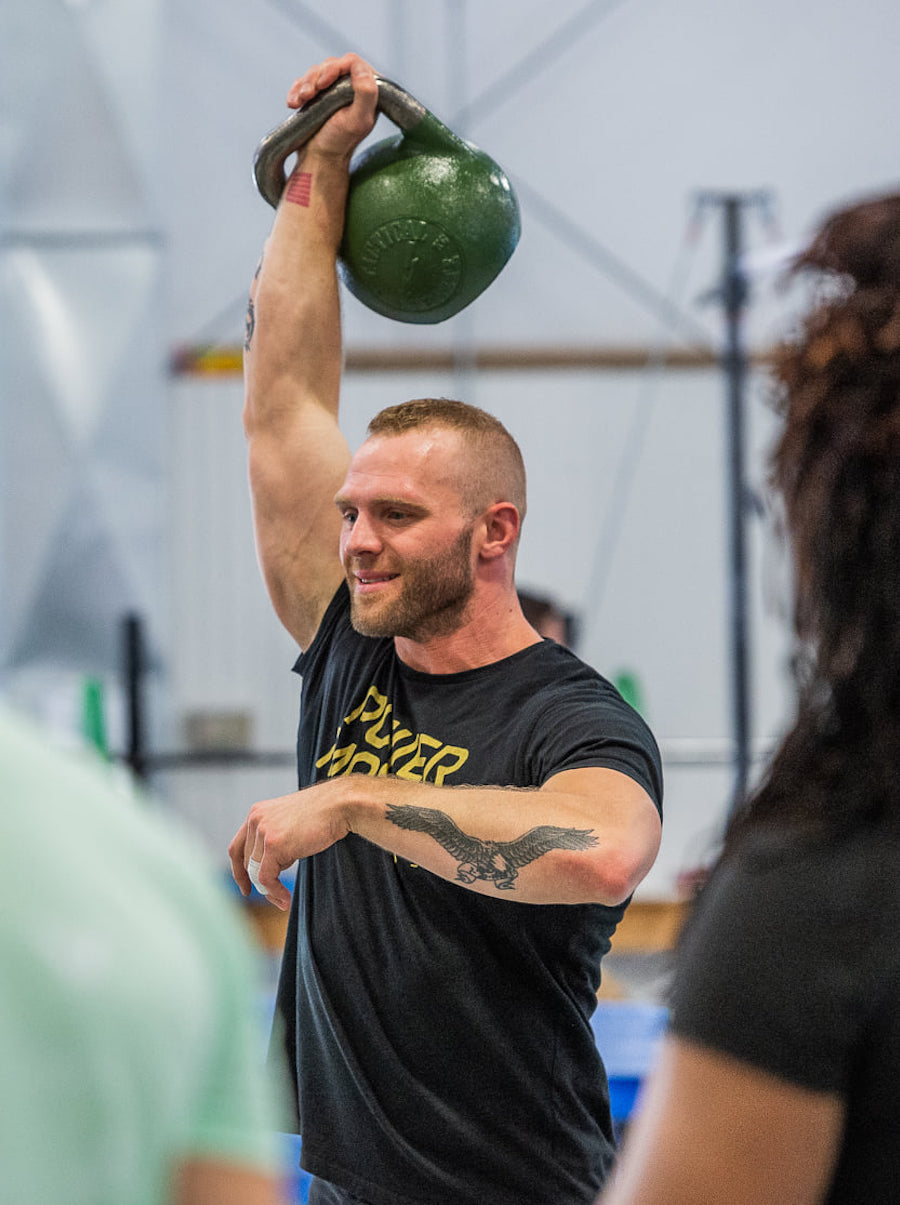 ZACH FILER
KETTLEBELL
Kettlebell marathon record holder
Co-Owner, CrossFit Hinge
Co-Owner, 206 South
Lead course Instructor, Power Monkey Kettlebell
@oldcountrystrong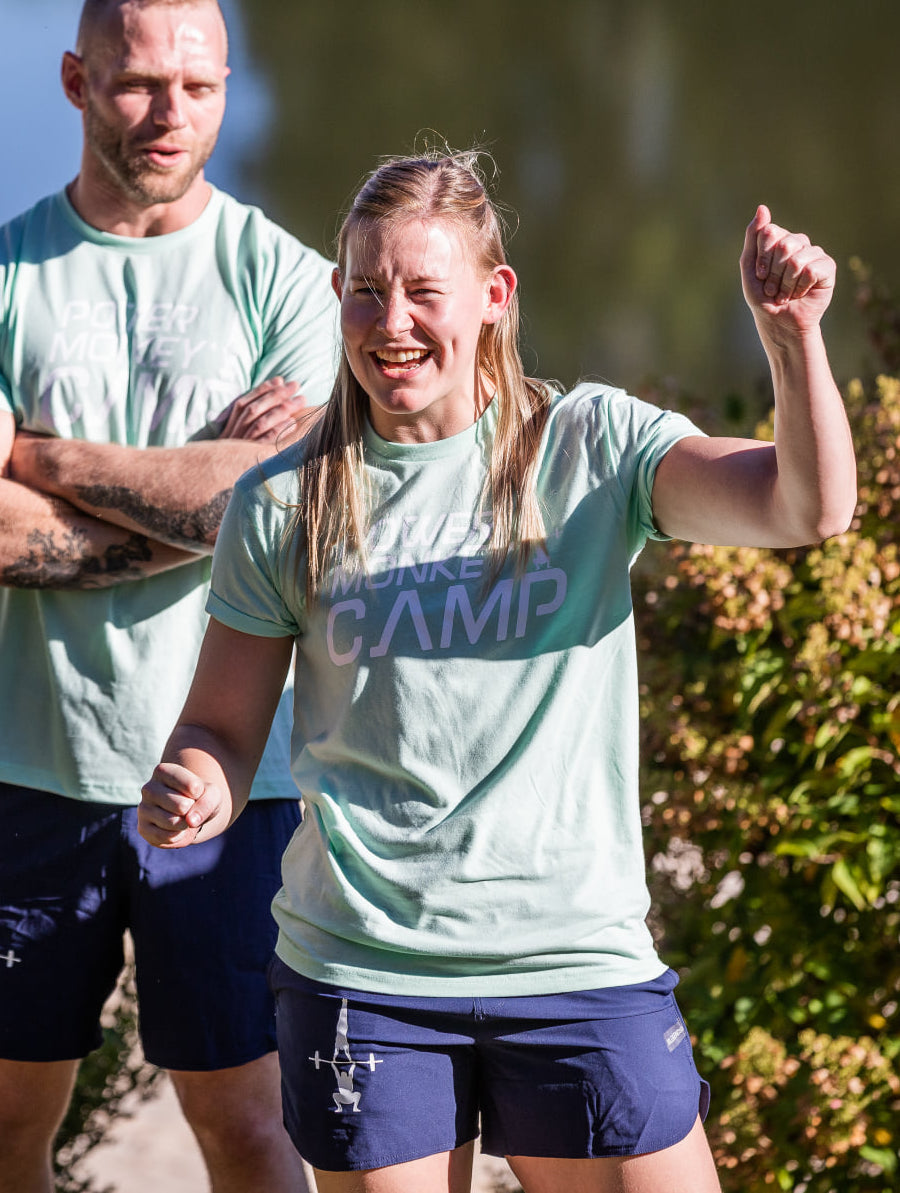 ADRIANNA KARA
KETTLEBELL
Kettlebell National Record Holder
Co-Owner, CrossFit Hinge
Co-Owner, 206 South
Lead Instructor, Power Monkey Kettlebell
@powermonkey_kettlebell
COLIN GERAGHTY,
GYMNASTICS
Lead gymnastics programmer, Power Monkey Fitness
Experienced CrossFit Coach, Gymnastics Specialist
@colingeraghty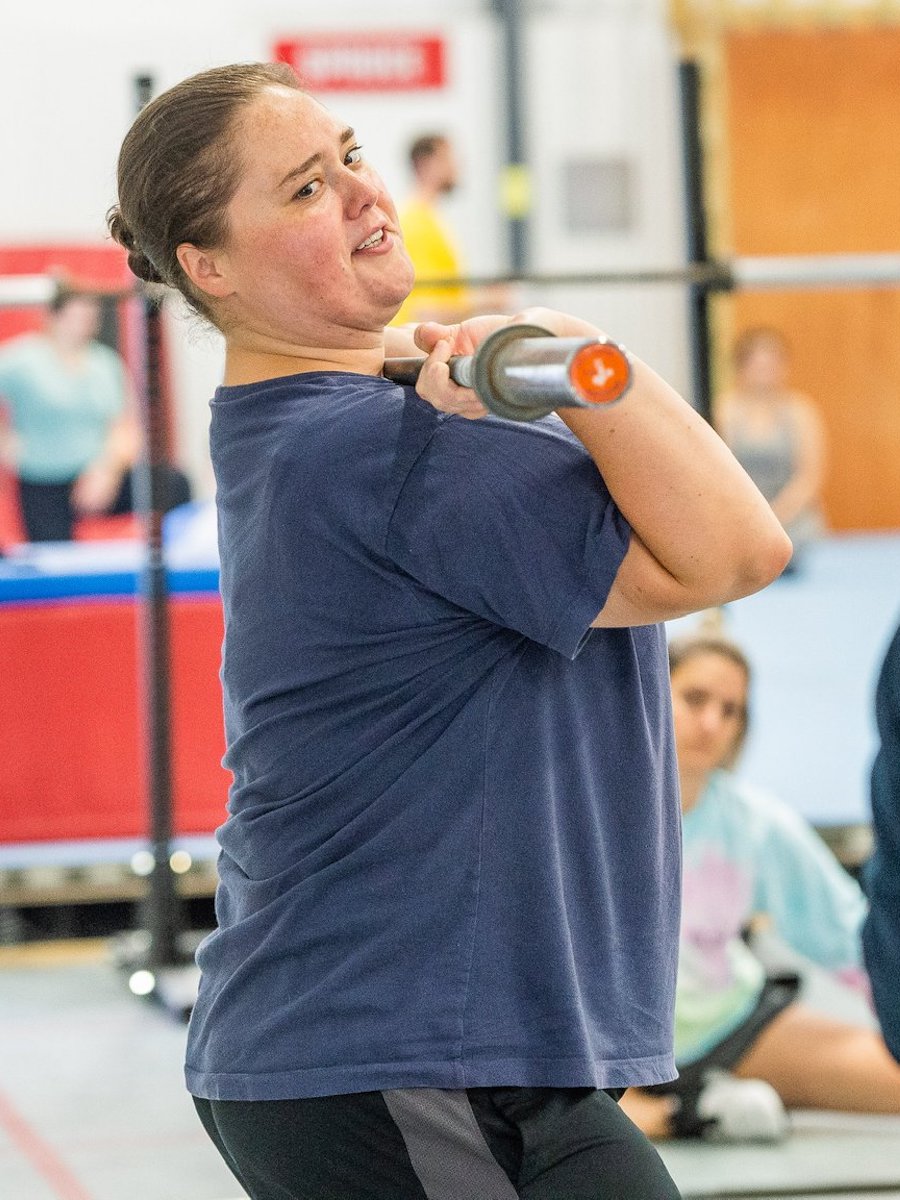 CHERYL HAWORTH,
WEIGHTLIFTING
3 Time US Olympian
Olympic Medalist
Youth Snatch Record Holder
Record Holder (Pan American & All American)
@haworthweightlifting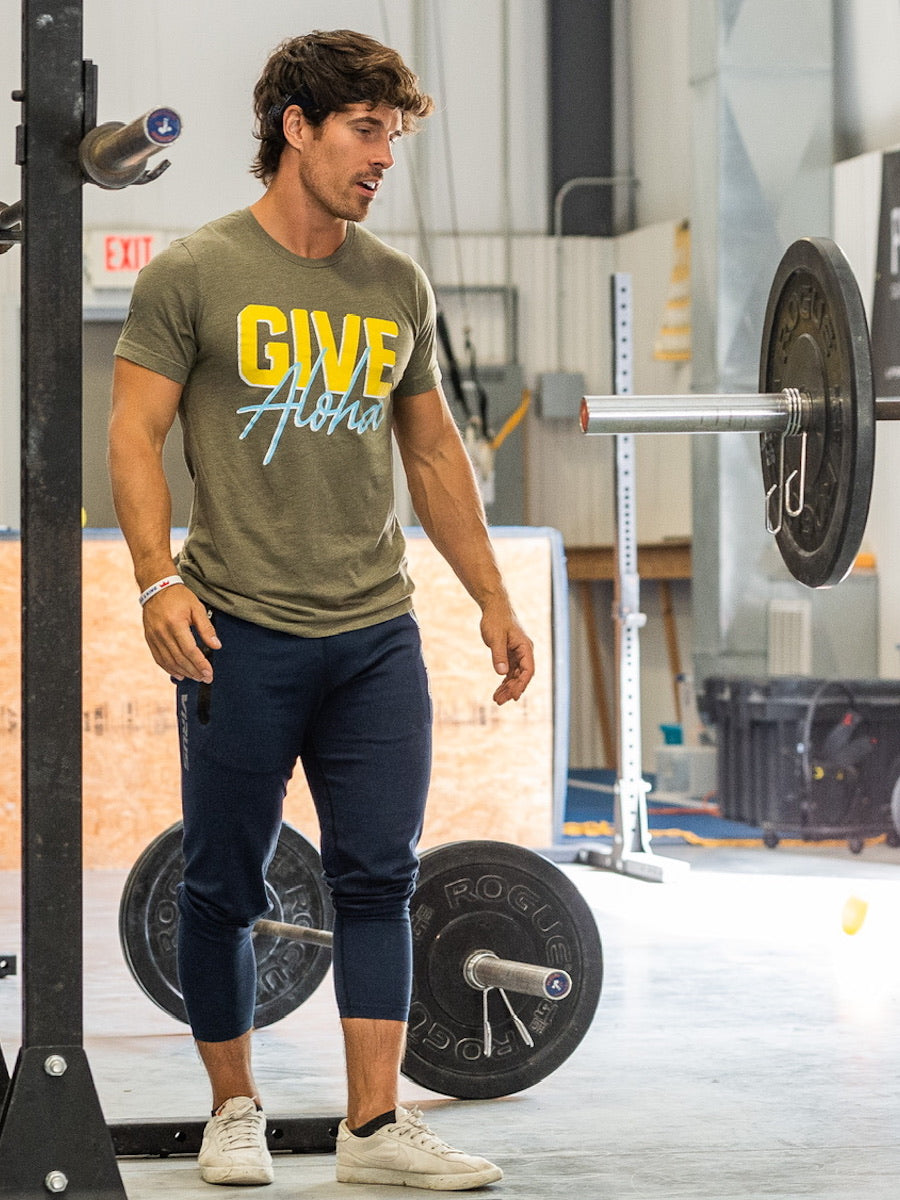 MIKE CERBUS,
WEIGHTLIFTING
2011 American Open Champion
2012 Pan Am & Olympic Qualification Teams
5 Time National Medalist
Course Director & Lead Programmer, Power Monkey Fitness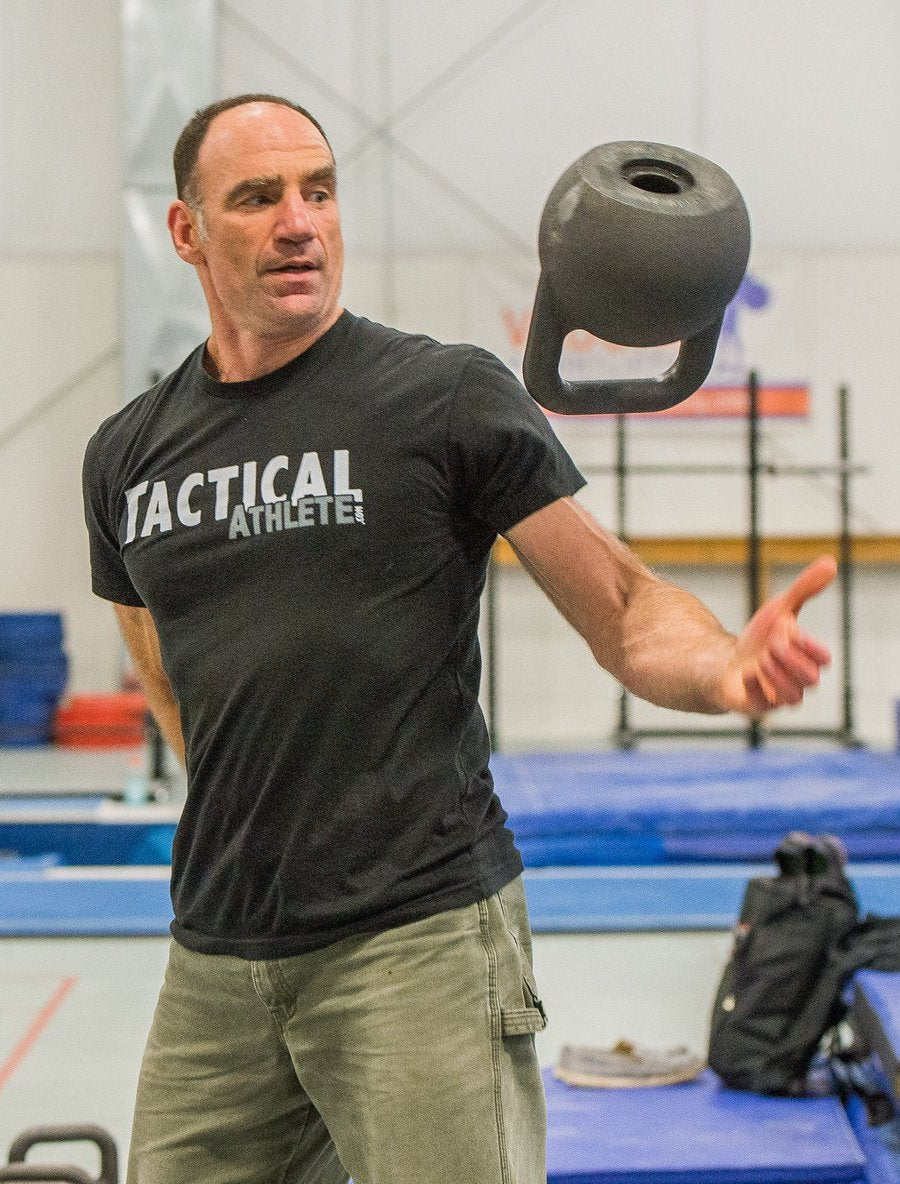 JEFF MARTONE,
KETTLEBELL
Co-founder, Kettlebell RX
3 Time North American Record Holder
Master of Sport in Kettlebell Lifting
Architect of the Modern Kettlebell Movement
@jeffmartone
Interested in hosting a Course?