BECOME YOUR STRONGEST SELF
ELITE TRAINING FOR THE EVERYDAY ATHLETE
PROGRAMMING FOR ALL LEVELS
The APP: WORKOUTS DESIGNED BY ELITE POWER MONKEY COACHES
+ OVER 1,200 FREE exercise videos
+ STRENGTH AND MOBILITY ASSESSMENTS to place you in the right level program   
+ INSTRUCTIONAL VIDEOS for all workouts so you can level up your technique and performance
It's like working with your own personal Power Monkey coach.
"World-class coaches, incredible events, and a method of training that prioritizes your life-long wellbeing. Power Monkey is fitness education at its best."
Our mission is to help you become your strongest self. The techniques we teach are from years of elite training: our credentials are the best in the industry. Our collective of coaches were all high level US athletes (Pan Am, World, and Olympic Team Members) that have now dedicated their lives to coaching.
Our signature programs are available through the Power Monkey Training App.
You can also register for one of our courses held all over the world or attend the biannual Power Monkey Camp.
- Welcome to the Power Monkey Family -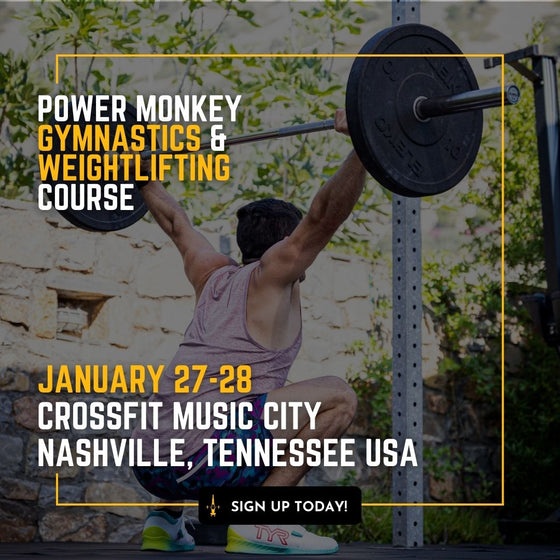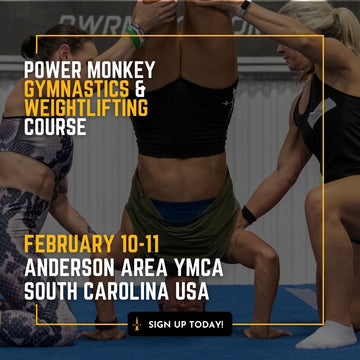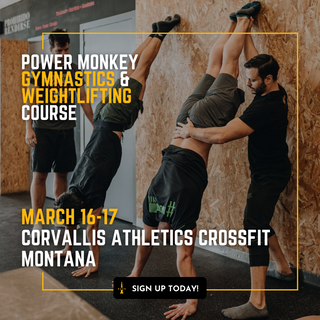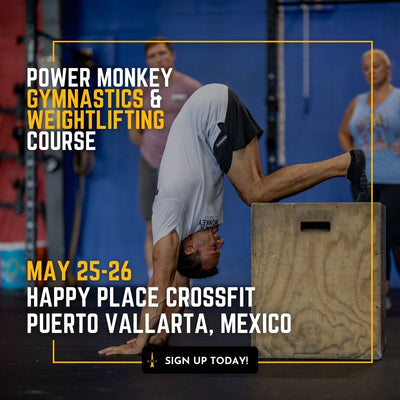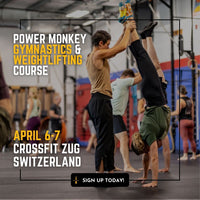 level up your fitness
Power Monkey Courses
Learn how to build your technique and maximize your efficiency with gymnastics and weightlifting movements through Power Monkey by attending one of our world-wide Courses.
Upcoming Courses
The Academy:
Power Monkey Camp Online
Join Power Monkey's ultimate online course and coaching guidebook. To any fitness enthusiast with a thirst for knowledge, this program is for you!

"[This is the most comprehensive crossfit-related skills, sports and mindset curriculum of its kind]. I've done a lot of weekend seminars and longer courses, and all of them combined do not come close to what PMOC offers in 25 hours. The format is such that you can complete it at your own pace. The coaches are world class and their methods have been tested on national level competitors and CF Games athletes, so you can be confident that what you are watching works." -SK
Learn More
conversations with the best in fitness about what they do
THE POWER MONKEY PODCAST
Hosts Dave Durante and Mike Cerbus bring you weekly interviews with some of the greatest minds of the sport and fitness world. The Power Monkey mantra "TECHNIQUE MATTERS" is the guiding force of our discussions.
LISTEN